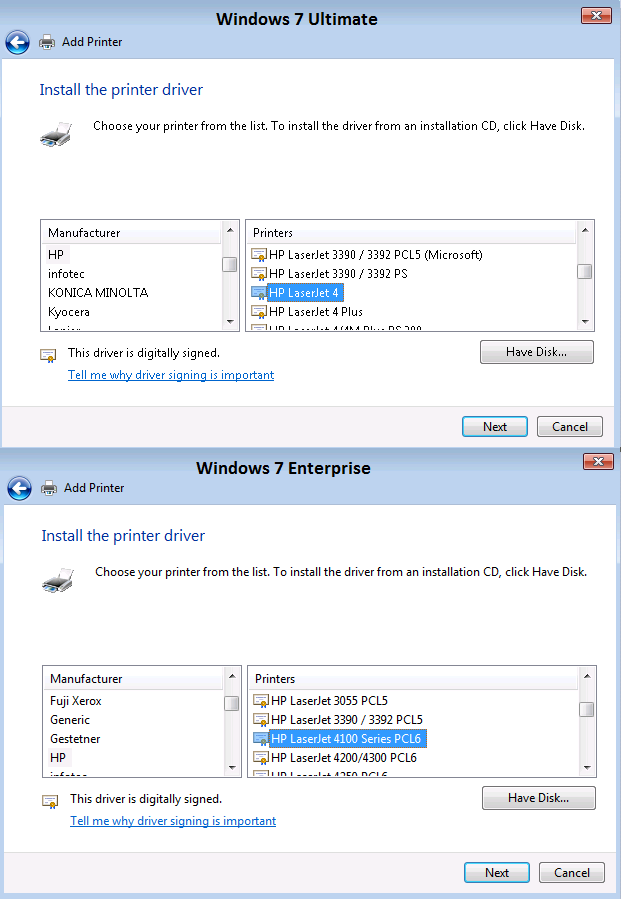 We all know of HP's LaserJet 4 Driver, but where did it go in Windows 7 Enterprise? Checking around on HP's website for a manual download informed me that the LaserJet 4 driver is already included in Windows 7 so there is no need to provide a download link, but where!? It turns out it is included, it's just a little harder to find. Check it out:
Let's go ahead and manually add a printer on a local port.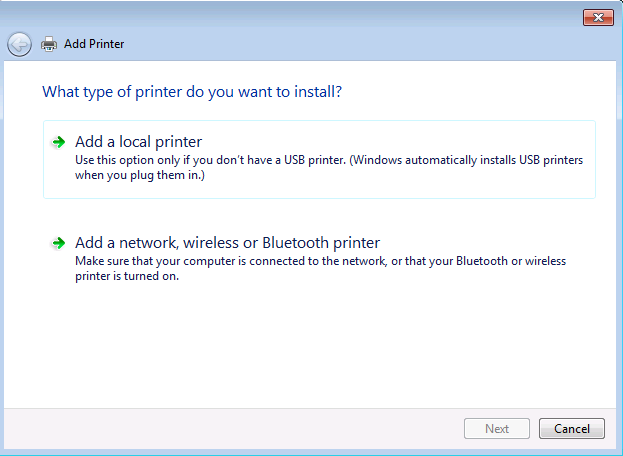 Create a new port and give it a name.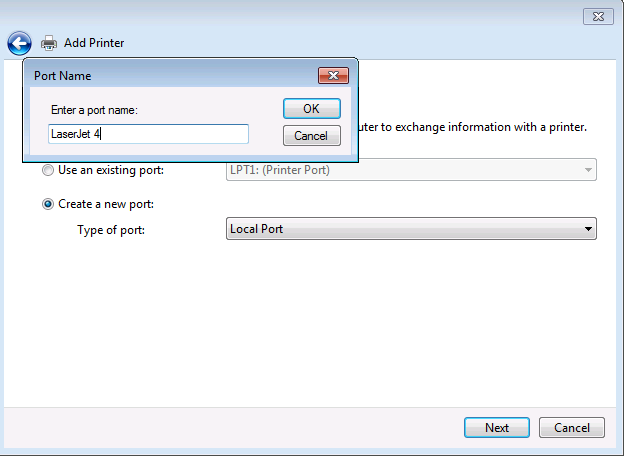 Here is where it gets fun, choose ANY printer driver.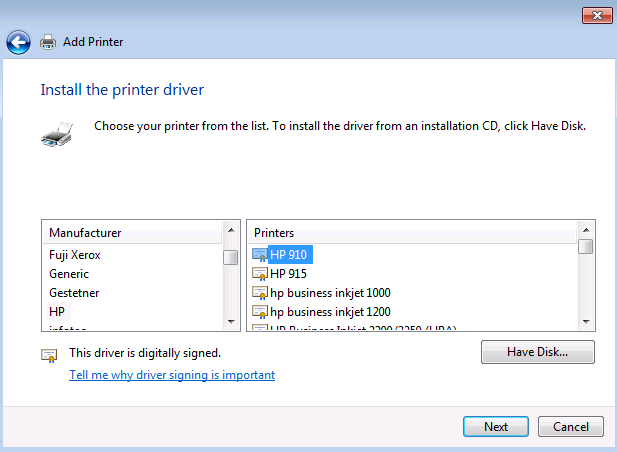 Give it a name and let it install the printer.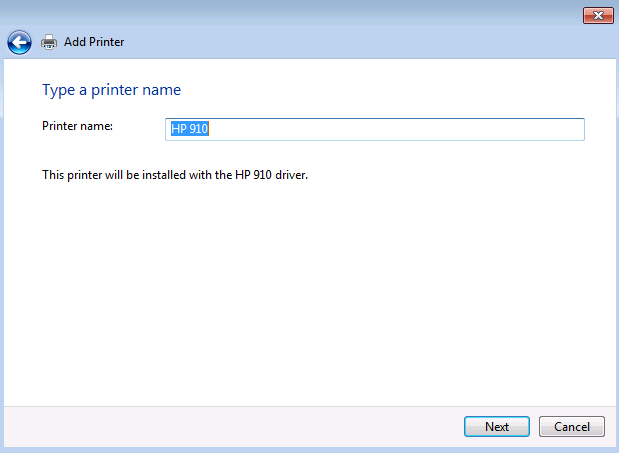 Once it is finished, right click your newly added printer and select Printer Properties.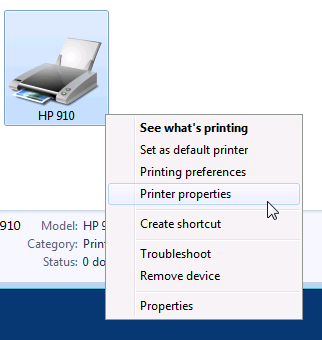 Select the Advanced tab > Driver, and Voila! There she is!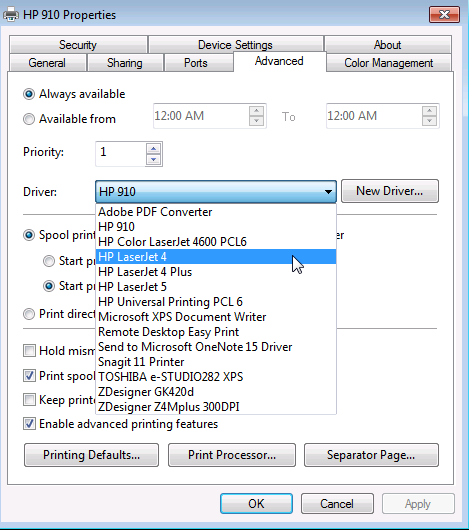 I am not sure why they wouldn't include this in the initial printer set up, but it took me a while to figure it out so I wanted to share it with you guys.
Hope this helps!